About Us
Building Code Trainer is here to help guide you towards a better understanding of the building codes used through exam prep material such as practice exams, courses, and informational articles.
Building codes can be very intimidating and at times seem daunting and complex yet they play an important role in the protection of public health, safety and welfare. Gaining proper code knowledge is a key fundamental component to all building professions let alone students who want to start off learning how to use the code.
Gaining understanding and familiarizing ourselves with the codes we use on a daily bases is a constant and recurring goal for all building professionals, whether you are an architect, engineer, contractor, inspector, building designer, or even a student just getting started.
The construction industry requires a joint effort amongst all construction professionals working together to serve our communities by creating a safe built environment through the knowledge and effort of everyone within the industry working together.
About the Author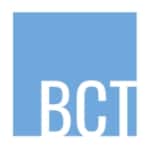 Building Code Trainer
Author
This site is run and maintained by a Certified Building Official, Plans Examiner, and Inspector. With a Bachelors of Science Degree in Construction Engineering along with holding multiple ICC certifications, the Author of this site has over 15 years of experience within the construction industry.
---
Disclaimer
"Building Code Trainer is a participant in the Amazon Services LLC Associates Program, an affiliate advertising program designed to provide a means for sites to earn advertising fees by advertising and linking to Amazon.com."
"As an Amazon Associate I earn from qualifying purchases."