Practice Quiz | (R3) Residential Plans Examiner
This practice quiz is designed for those who are looking to take the 2018 or 2021 (R3) Residential Plans Examiner Certification Exam administered through the International Code Council (ICC). Feel free to use this quiz as a way to assess where you're currently at. This free quiz contains 10 questions from our premium R3 Residential Plans Examiner Practice Exam.
If you find this quiz helpful, please checkout the link to our Practice Exam offered below.
Good Luck and Happy Test Taking!
___
If you found this quiz to be helpful, feel free to check out our premium practice exam at the link below.
Test your knowledge of the code with 2 full practice exams (60 questions each) based on the 2018 or 2021 Residential Plans Examiner Exam.
*BONUS* – Along with 2 practice exams you will also receive a Plan Review Practice Test. The purpose of this practice test is to help you get familiar with reviewing a set of plans for compliance with the code. This practice test provides you with a set of sample plans used to answer questions designed around residential plan review. This bonus test is used as an exercise to help you learn how to apply the code correctly.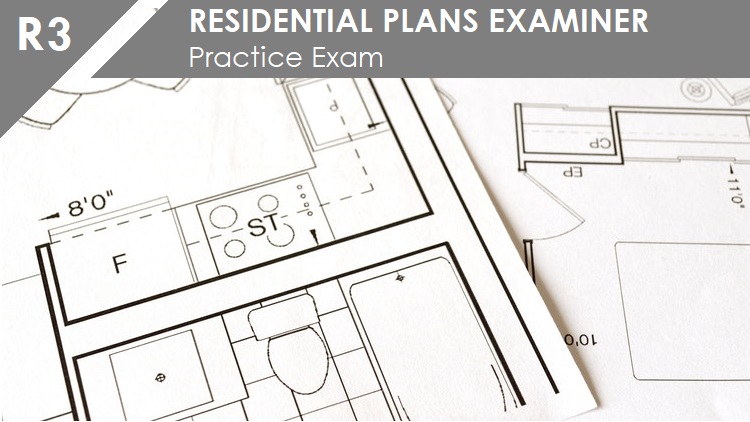 $39.99
Includes 2 Practice Exams, 60 Questions Each, & 1 Plan Review Test, 30 Questions
___
Our Practice Exams are offered on the Udemy platform.
If you click on the "Click Here" link above, you will be directed to our Udemy Course Landing Page.