Exam Prep   .   Blog   .   Code Training
Studying for an ICC Exam?
Need some help? Our practice exams provide a fresh and modern approach that best mirrors ICC's exam experience.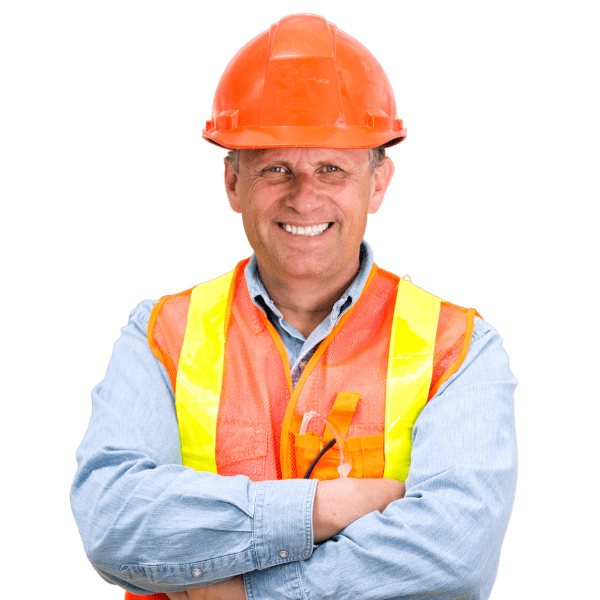 Why Choose Our Practice Exams?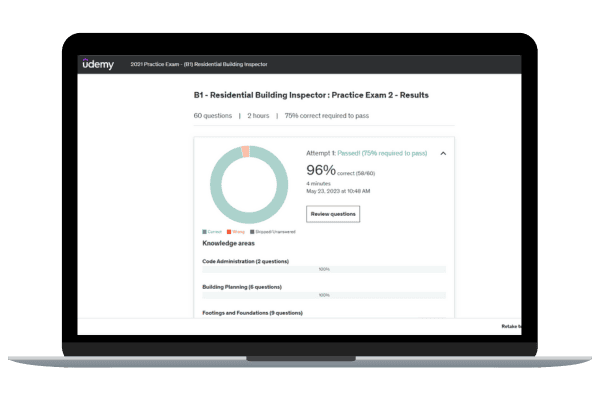 Our Practice Exams are offered on the Udemy platform to provide you with a fresh and modern approach that best mirrors ICC's exam experience.
Unlike other practice exams out there, we provide lifetime access with unlimited retakes. You can access the exams via a computer or mobile device.
Want to know what's covered on an ICC exam? Or how to prepare for one?
Over 1,500 Total Reviews!
"It really serves its purpose of learning how to navigate in both the IFC and IBC books. After doing each practice test 3 times each and looking each question up even though I know the answer, its taught me to understand these monster size books. I believe I am ready for the final exam!"
"This was a good source for me to prepare for my exam. This exam was more in-line with the actual exam regarding material, number of questions, and timeframe. I used another exam prep course prior to this one that was almost triple the cost, and was very unsatisfied. I used this one and managed to PASS the actual exam on my first attempt. I'm very satisfied with this exam."
"It is very user-friendly and more like the real test and the best part is you can pause and come back and still have the time available as if you were taking a real test. That is huge because in this day and age you can't always sit down for two hours at a time unless you're taking the actual test."
"It was very helpful! The questions moved you all over the book which is what you need to get yourself familiarized with it! Thank you!"
"This is amazing! I feel just what I need to prepare for the REAL DEAL. This has been a great study tool 5 STARS!!!!! Thank you!"
"Good practice test. Most of the questions are spot on! I took the exam and passed. Good tool to help you navigate the book."
"Very good questions! And it did help me pass the certification test."
"Good practice. Affordable. About what I expected. Happy with it."
"Felt like an actual ICC exam. Review tool is priceless."
"No lie! Passed my icc mech inspector test right after my first practice test. mind you I got a 76 on my practice test. This was worth every penny to get you prepared for the official test."
"Exactly as advertised. Great resource for getting to know the books, question format and what to expect on the test. Great resource."
"Definitely mirrored the ICC exam."
FAQs About Our Practice Exams
Check out our helpful blog on building code related topics.
Want to be notified in the future when new practice exams, quizzes, courses, or promotional coupons are released? Feel free to join our email list.
We promise not to spam you. You can unsubscribe at any time.