Are you looking for the best home inspection software for your company? Or perhaps you are just more interested in what they are and what they can do for you and your company.
Landlords, homeowners, and businesses that rent out their properties need to be able to ensure that their properties are being adequately looked after and cared for by those using them. Many choose to inspect properties themselves to get a closer look at how well their properties are being maintained.
However, the more properties that a land owner has in their possession, the more difficult it can become to keep a good track of it all. That's why many choose to rely on home inspection software to keep all of their data in check, and to make the process of inspections as easy as possible.
But what are some of the best home inspection software out there on the market that landowners and home inspectors can utilize? If you've found yourself pondering this question of late, then you will want to read on below.
The following software will help to make all of your home inspection worries disappear, and will make the life of any home inspector a breeze!
In this guide, we'll show you which home inspection software has been recommended the most, and which you should consider.
We ranked and reviewed the 5 best home inspection software so that you can pick the best one for you.
Now let's get into the list.
Spectora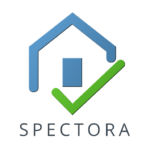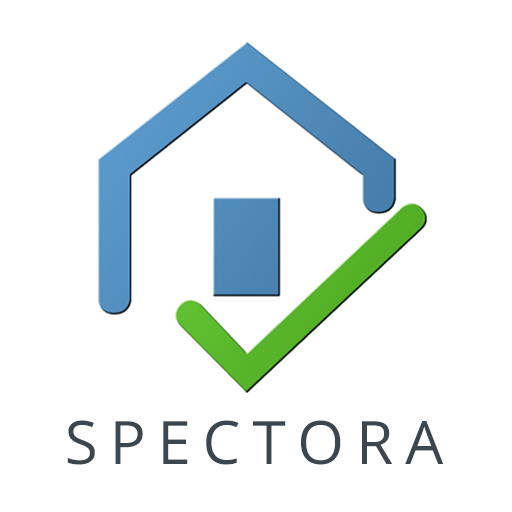 Best Overall
Spectora stands above much of the competition because it is perfect for both experienced and inexperienced users.
Horizon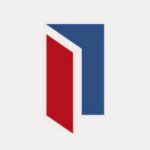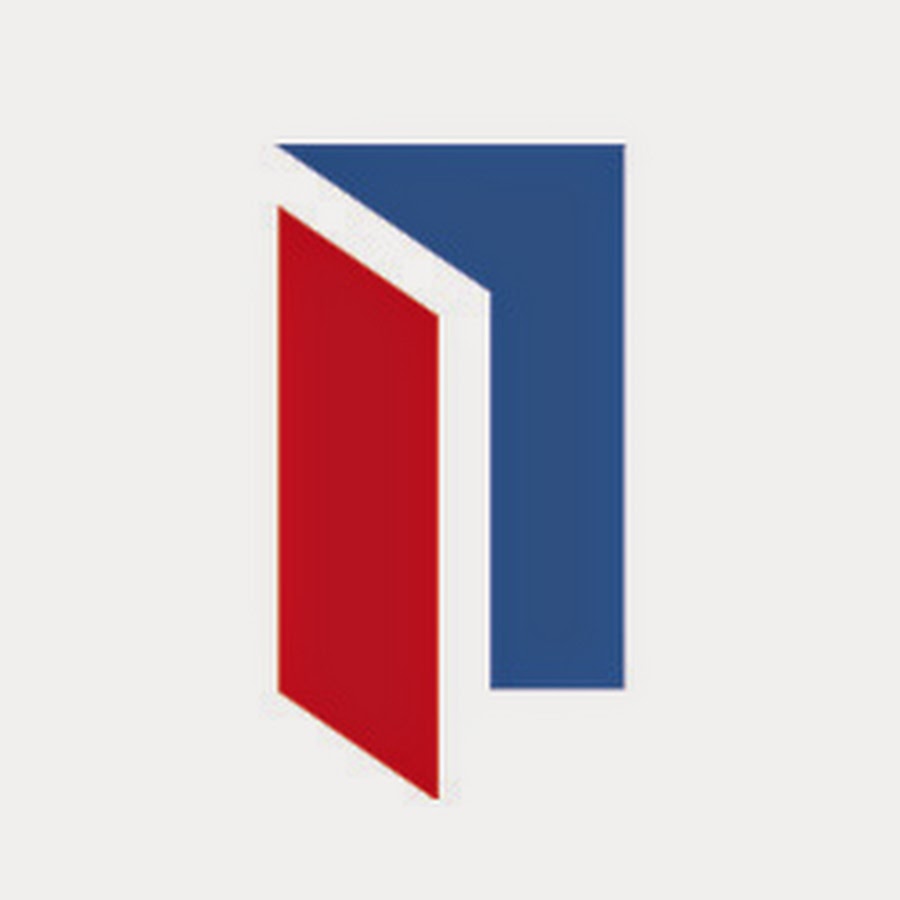 Most Affordable
Horizon Inspection Software is often considered one of the best solutions for anyone having trouble keeping their inspection data in order.
HomeGauge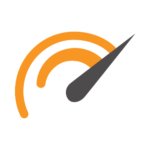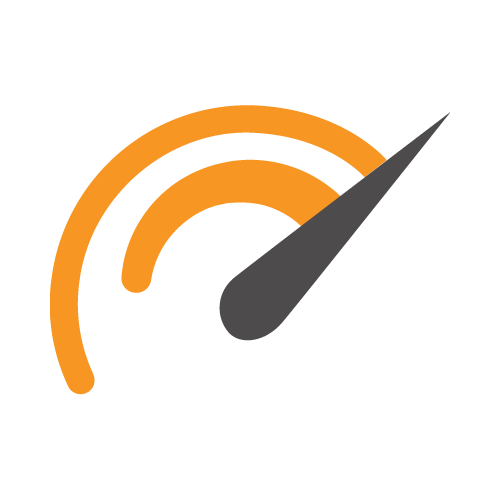 Best For Beginners
Report writing is made easy with HomeGauge because it uses cloud technology to allow you to edit all of your reports and documents on any device.
Home Inspector Pro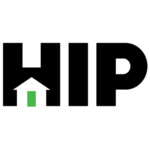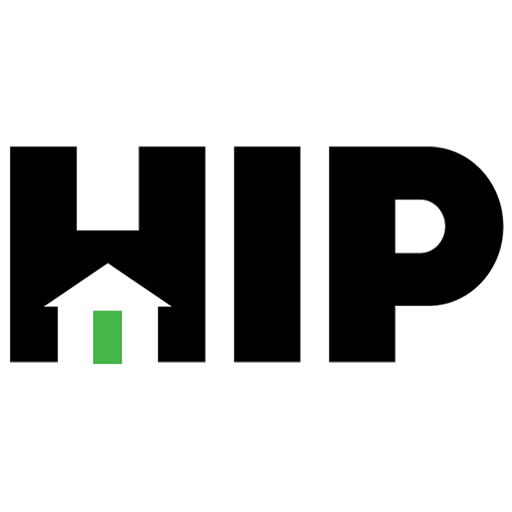 Best Support System
One of the features that make Home Inspector Pro stand out is its support system.
Inspector Nexus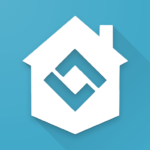 Best For Small Companies
Inspector Nexus offers a massive library of useful features that help to make it one of the best home inspection software around.
Disclaimer: This article contains affiliate links where I may receive a small commission at no cost to you if you decide to purchase a paid plan.
---
What is the Best Home Inspection Software?
Here are our top picks for the best home inspection software to use this year.
1. Spectora [Best Overall]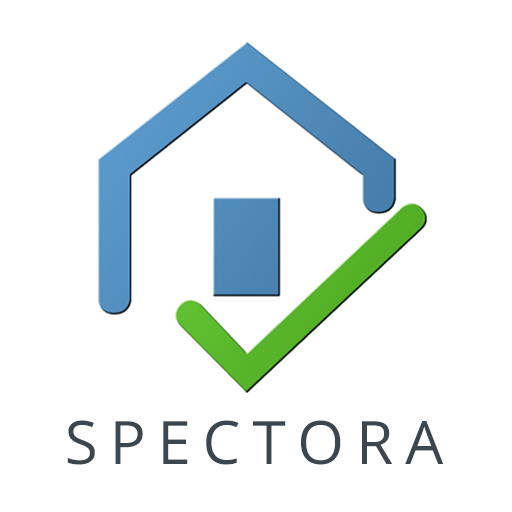 Spectora
Ranked: Best Overall
Introduction to Spectora Software
With Spectora, managing your own home inspection business has never been easier! The focus with Spectora is on simplicity, with all of the tools being easy to understand and use, and the platform being easy to navigate.
Spectora stands above much of the competition because it is perfect for both experienced and inexperienced users, as a result of its efficient user-interface, and its ability to allow you to create reports quicker than you ever have done before.
In fact, if you were to use Spectora, you would be met with some truly happy clients, because the report editing tools are so easy to use, no matter what device you use them on, so you can type up easy to read and beautiful to look at reports the same day that you carry out your home inspections! Clients will be very impressed with your expediency.
Spectora will also make it easier to contact current clients as well as prospective clients, thanks to its automated messaging and promotion systems which you can use to ensure that your clients and potential new customers can either get directly in contact with you, or receive all of the information that they are seeking.
And if you find yourself encountering any issues of your own while using the Spectora platform, then you can also make use of the company support team, who are able to boast an incredible 39-second average response time, which is miles ahead of many competing home inspection tools.
Spectora is a great option if you are looking for something that feels incredibly premium, but is also still easy to use.
Pros:
Spectora is built by a team of truly passionate and knowledgeable programmers.
Easy to use tools across the board.
Can be accessed on absolutely any platform.
Cons:
Photo editing can be difficult.
Online usage requires a stable and strong internet connection.
---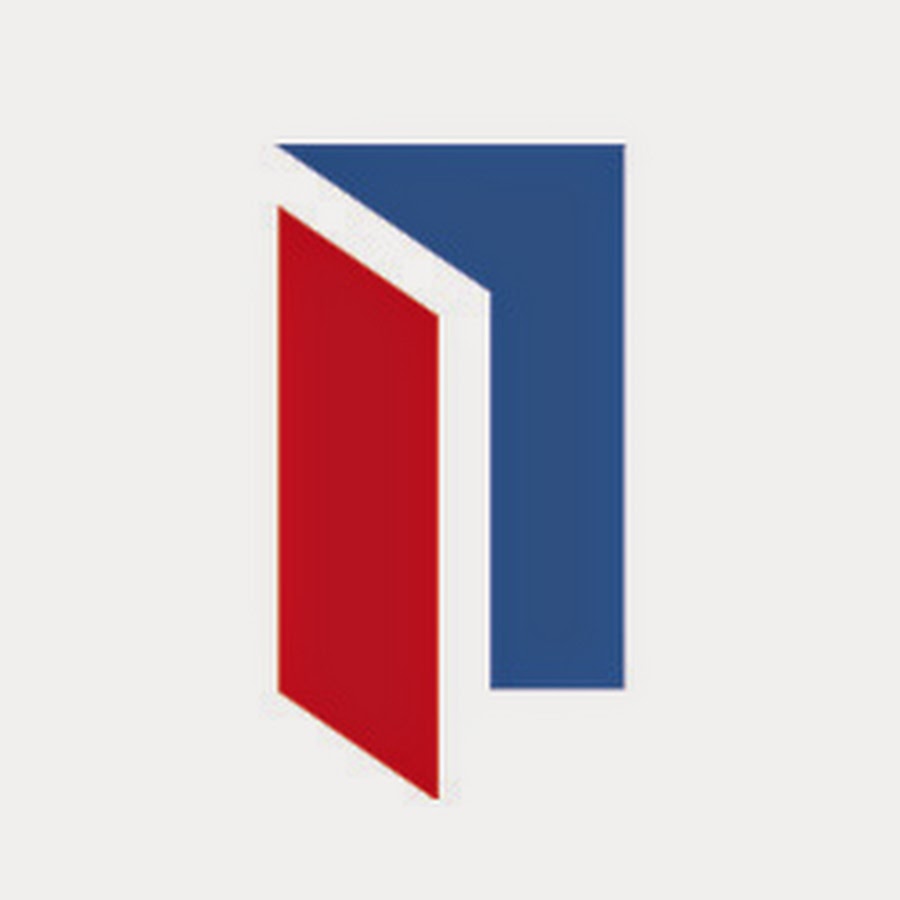 Horizon
Ranked: Best Overall
Introduction to Horizon Inspection Software
Horizon Inspection Software is often considered by many home inspectors to be one of the greatest software on the market, and one of the best solutions for anyone having trouble keeping their inspection data in order.
The design ethos behind Horizon Inspection Software is that such software should be simple and easy to use, and should work perfectly every single time. When inspection software experiences frequent bugs, glitches, or other problems, then it can cost home inspectors plenty of time, and can thus lead to a loss of revenue.
Thus, Horizon Inspection Software is perfect for those that are looking to get started as home inspectors, and those that have been in the industry for a long time. Newcomers to the industry will have an easier time building a customer base, as the software will make them look incredibly professional, and seasoned veterans of the industry will appreciate the immensely efficient design of the software.
The features of Horizon Inspection Software are what truly sets it apart from the competition. One of the key features of the software is the ability to create truly unique and awesome reports. Typing up reports within Horizon is much easier than doing it on other text-editing programs such as Microsoft Word, as it is designed to prioritize data and to be easy to use.
The report-making feature allows you to easily move around all text and images easily exactly as you see fit, and the best thing is that you can work entirely offline, should you find yourself somewhere with patchy internet!
As well as this, Horizon also makes it much easier to keep an organized schedule of all of the home inspections you have coming up thanks to its easy-to-use scheduling calendar. The calendar allows you to easily add all events and inspections that you have on your agenda and see them in a way that makes sense and helps to minimize visual overload.
Horizon also allows you to create automated promotional posts and marketing for social media, and with emails, this way you can stay in contact with past clients without even having to think about it!
The addition of the mobile app also helps to make Horizon truly one of the best home inspection software around. This is because Horizon Inspection Software is entirely cloud-based, so that no matter where you are, or what device you are using, you can always access your most important data on the fly!
Pros:
Entirely cloud-based software makes it easy to access data anywhere and on any device.
Report writing is made far easier than on any other text-manipulation platform.
Scheduling is made easy.
Cons:
Setting up the system to suit your needs can be tough to start off.
Some users have noted that reports have a little too much empty space.
---
3. HomeGauge [Best for Beginners]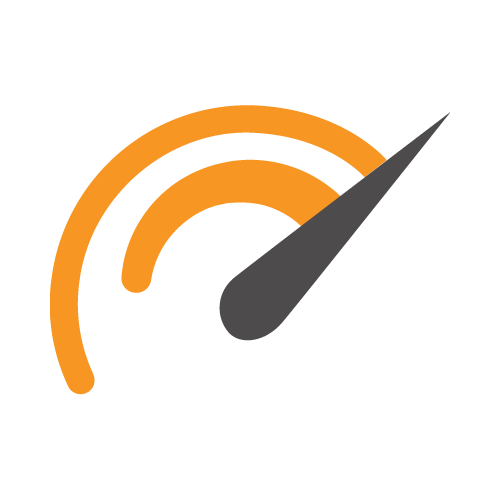 HomeGauge
Ranked: Best Overall
Introduction to HomeGauge Software
One of the best things about HomeGauge is that it is not only useful for home inspectors but is also incredibly useful for those looking to buy their own homes! HomeGauge makes it easy for both prospective homeowners and home inspectors to get into contact with other home inspectors to receive expert opinions.
Report writing is made incredibly easy with HomeGauge because it makes use of cloud technology to allow you to edit all of your reports and documents on absolutely any device. That way, if you notice small errors in your reports, later on, you can easily amend them using your smart device!
As well as this, there is also a desktop version of the report writer, which allows you to access even greater and more detail-oriented features, such as 360 photos and videos to create reports that stand far above the competition! Even better, the desktop version requires no internet connection, so you can also use it to take advanced notes while you are inspecting a home, to then edit them to perfection later on!
You can also host your own professional website using HomeGauge, to make attracting and retaining customers a total breeze! HomeGauge leverages the benefits of WordPress' site-building tools to allow you to create websites that attract thousands of constant customers.
You can also access SEO services directly from HomeGauge that help to ensure that you remain on top of the search engines to become the number 1 resource for home inspections!
HomeGauge will also help you to take care of some of the more boring details, such as your business reports and invoices so that all of the most important documents always stay in order and are immediately accessible when you need them. You can also easily schedule and keep track of all appointments and events that you have coming up so that you never miss an important moment, and so that you can easily reschedule without hassle, should you need to.
HomeGauge will also make it easy to keep in contact with clients both present and past. You can use the platform to handle all communications, handle payments, and even show off their glowing reviews of your services right on the front page of your own dedicated website!
If you want to build a home inspection business that stands far above the competition, then you really can do no better than HomeGauge. It will ensure that you rise to the top, and stay there for years to come!
Pros:
Makes communicating with clients easy and hassle-free, so you can focus on building the best business around.
HomeGauge also offers an SEO service so that your business can rise in the online ranks!
HomeGauge can be used on all devices, no matter where you are.
Cons:
The reporting software takes some time to get used to.
New features often take a long time to be implemented.
---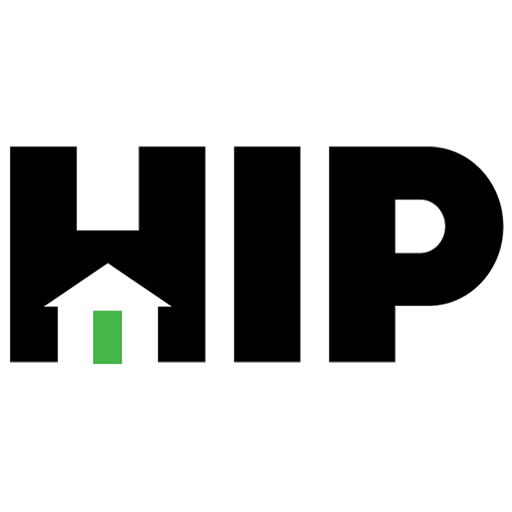 Home Inspector Pro
Ranked: Best Overall
Introduction to Home Inspector Pro Software
No matter when you need it, or where you are accessing it from, Home Inspector Pro is designed to be there for you. From the day that the platform was first introduced, it has focused on delivering all of its services via just one web-based platform, so that you can access all of the tools you need from your desktop, tablet, or even phone, so that you can always stay on top of your business whenever and wherever you need.
One of the features that make Home Inspector Pro stand out is its support system. No matter when, you can call the Home Inspector Pro support team, with bases on both coasts, to access tech support to help you to deal with whatever problems you may encounter while on the platform. This means that you can always be sure that any problems you face will be sorted out in a quick and efficient manner every time!
Gathering photos of home inspections is also made easier, thanks to the built-in camera support on the app, which allows you to rapid-fire photos as you inspect, which you can then annotate later on. This is made all the better thanks to the implementation of 360 photo and video so that you can provide clients with limitless views of all homes you inspect.
Home Inspector Pro was also built with report writing in mind. Writing up reports for all of your home inspections can be quite a troublesome task, and that is why the report editing platform within Home Inspector Pro is so significant. No matter what you want to achieve with your reports, the tools at your disposal on the platform will make it easy to get there!
No longer will you have to wrestle with Microsoft Word's clunky tools that will have your photos sliding all over the place. When using Home Inspector Pro you are always completely in control!
Pros:
Easy to use, thanks to its site-focused design that allows you to access all of the Home Inspector tools whenever and wherever.
Editing reports is easier than ever.
The associated mobile app makes gathering data while inspecting easier than ever before.
Cons:
Configuring the tools to your needs takes some time initially.
Has a fairly hefty price tag.
---
Inspector Nexus
Ranked: Best Overall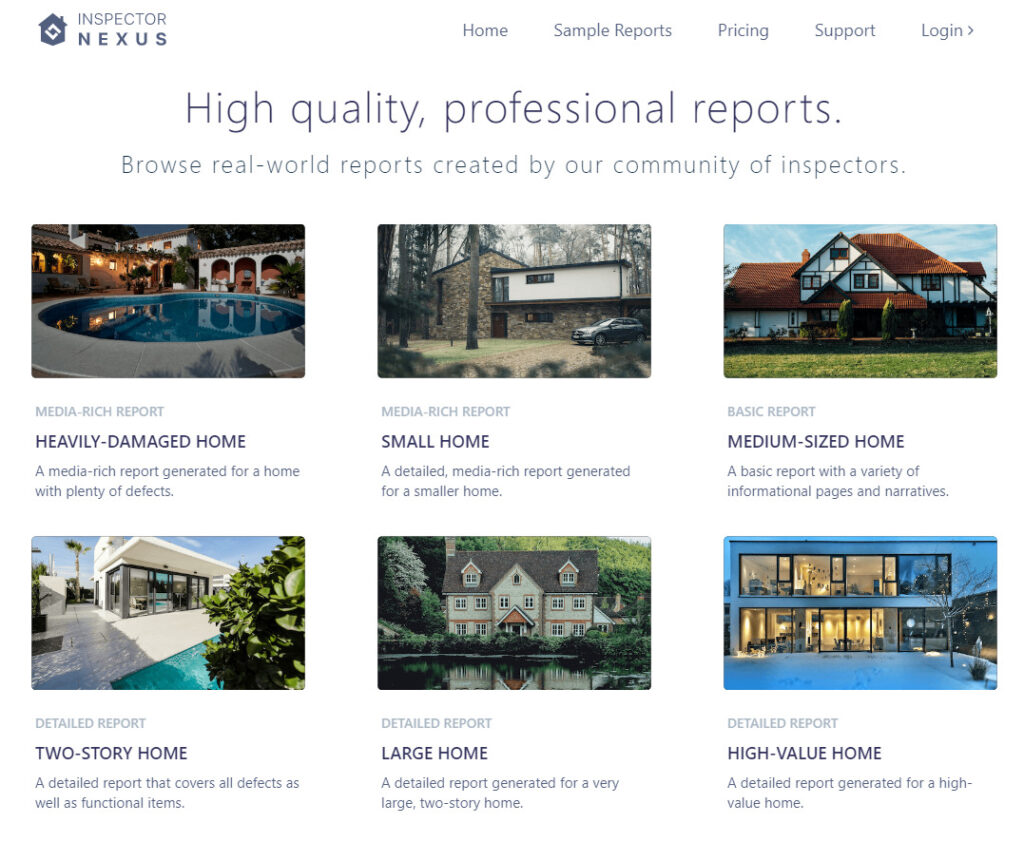 Inspector Nexus doesn't just boast a cool name, but also offers a massive library of cool and useful features that help to make it one of the best home inspection software around.
Many home inspectors find themselves frustrated at needing to split their work time between physical inspections and work spent writing up reports. So what if there were an easy way to file reports as you are visiting the home? Luckily, Inspector Nexus offers just the tools you need to do exactly that!
The report editing suite within Inspector Nexus can be used entirely offline, and still offers you all of the tools you need to create stunning and detailed reports that will satisfy your clients. In fact, the tools are so easy that you will be able to type up your findings, take photos, and edit your report layout while you are still at the property itself!
The editing suite itself is simple and easy to use, so that no matter what, you always know exactly what's happening, and what you're doing as you're putting it together. Your images and your text will always go exactly where you want it to, and will stay exactly where you place it, every single time!
Given that Inspector Nexus offers users such an immense sense of control, you may find yourself occasionally becoming overwhelmed by the sheer amount of options, or find yourself encountering unexpected errors as you work. This is why the 5-star-rated support system is so excellent. Inspector Nexus' support team is always around to assist you, no matter what problems you may be encountering!
We were so impressed with the report editing tools, and how well they managed to work on all of the devices we tried them out on. The platform is so well-optimized that no matter how intensive your note-taking is, you will never find the system slowing down or chugging. Information is also clearly delineated when typing out your reports, so you can keep all of your data simple and easy to understand at every turn.
Inspector Nexus was developed by the genius minds at Carbon Foundry, a company dedicated to providing excellent tools for small businesses to use to really get ahead in such competitive markets. You can truly feel their brilliance in every aspect of the Inspector Nexus web design and its infrastructure.
Pros:
Easy to use editing tools make it simple to stay on top of your data.
Report editing can be done entirely offline, and even while still inspecting a property, which makes it perfect for speeding up reporting times!
5-star support means you never have to be at a loss when resolving issues.
Cons:
Some users have reported encountering trouble attaching videos to reports.
Can be tough to use if you are new to home inspection software.
---
What Is Home Inspection Software?
So, what is home inspection software and how can it help you? Essentially, inspection software allows you to go 'paperless' when inspecting a home.
This means that any data you collect can be stored within the software, rather than having a mass amount of papers that can be hard to organize and difficult to store.
These apps are changing the way that inspections are carried out and making it much easier and more convenient! The paperless platform allows for photos to be uploaded, any damages to be edited, and resolve tasks online.
These software help to improve safety and maximize the value of your property, all while reducing capital and operational expenditures. These apps are easy to use and for anyone to perform a quality assurance inspection upon a property.
Why Do You Need Home Inspection Software?
Using home inspection software will make it much easier for you to organize and perform home inspections.
You will no longer need different papers that can get confusing and hard to store instead everything is uploaded and organized on the same platform.
This will make the job much easier and more convenient for everyone involved. Not only this but it can create updates on properties in real-time rather than having to manually file the data after inspection.
Home Inspection Software Buyer's Guide
So, now that you know some of the best home inspection software on the market, you likely now find yourself wondering which one to choose. Make sure to consider the following things to come to an informed decision.
Price
The price of home inspection software can vary massively from service to service. Some software is incredibly affordable, while others are more expensive. If you are buying your first home inspection software, you may want to start with a cheaper option.
Features
You will want to make sure to consider exactly what features you need. As a general rule, the more features that a home inspection software has, the more expensive it can tend to be. If you don't need all of the features on offer with a particular piece of software, try opting for a cheaper option.
Ease Of Use
Some home inspection software is designed with newer users in mind, while others are designed to be used by experienced professionals. Thus, you will want to make sure that you pick software that is catered to your experience level.
Key Features Of Home Inspection Software
Some of the key features of any home inspection software include the following:
Customization
Using home inspection software makes it possible to customize property templates and checklists.
This means that you can create data that is specific to the property you are inspecting, and help to improve the quality and depth of the inspection being carried out.
Uploads
With one of these software you can upload images from real-life and add other comments and actions while working through the online checklist. This is much easier than taking pictures while at the property and having to have them uploaded separately once the inspection is over.
Benefits Of Using Home Inspection Software
So, now you should have a decent understanding of what a home inspection software is, it is time to discuss with you the many benefits of using one. There are many ways that they can help improve the quality of work, and these are just a few…
Productivity Boosting
With most home inspection software, your entire team has access to the inspection data across the organization. This means that the data is always going to be up to date and accessible from anywhere.
These systems make inspections much more efficient and allow for any mistakes to be detected much easier and quicker.
All of the data can be accessed through any smart device such as a smartphone or tablet.
Increased Accuracy And Greater Transparency
What is great about using home inspection software is that you can update the app consistently and upload any photos, notes, or comments in real-time. This also makes it much easier to take quotes from vendors and raise any work orders to fix issues that are found.
Essentially, this is going to make communication from inspection to all other parties much smoother and more streamlined.
These types of software are used by many major companies, contractors, and other real estate professionals, making it much easier to communicate to the correct area.
Standardizing Property Inspections
Using automated property inspection technology means that you can easily standardize inspection across all properties. This is a huge advantage and ensures that everyone in your team carries out inspections in the same way and to the same standard.
Everyone in your team will have access to your inspection portfolio and it is made easier by the ability to create templates of question types for your inspections.
This is going to help make your inspections across all properties much more consistent. You will be able to document any information when the time occurs.
Access To Data And Report: Gaining A Competitive Edge
Being that most of these software use online data using the cloud, it means that you will have access to any property data. This means you will be able to find any property that is stored in the cloud, as well as not have to worry about losing any of your data.
You will be able to access multiple configuration options, giving you an edge over your competition. It is easy to generate signatures from the iPad or other devices that you can upload easily to any relevant information.
Frequently Asked Questions
Is There Software For Home Inspectors?
Yes! There are actually a multitude of different apps that different companies use for their home inspections.
In this article we covered just a few of them. Some even have an app section specifically for their customers so that it is easier to organize and arrange things, such as home inspections.
How Do I Build (And Grow) A Home Inspection Business?
There are many factors that will make for a successful business.
The first thing you will need to do is ensure that you have a carefully constructed business plan. This is going to help you know exactly what you want to do and how you are going to do it.
Then you need to choose your legal business structure and obtain all of the necessary training and licensing. You must be licensed in order to have your own business.
You will then need to think about purchasing liability, errors and omissions insurance.
Then you need to get all of your tools and build your brand with a unique selling point, so that your business stands out and differentiates from the rest of the competition.
Final Thoughts
So, that is everything that you need to know about home inspection software. You should now know the best systems out there, and which are going to be best suited for you and your business.
We hope that you now feel more equipped to choose a home inspection software of your own. Each of the options we looked at today offers its own unique set of features, so there is always something for every type of home inspector of every experience level.
Investing in a home inspection system is going to make managing your brand so much easier and more convenient – and not only for you, but your employees and customers as well.
There are so many advantages to using home inspection software.
Hopefully this has been a useful article for you to help enhance your business further!
---
Related Articles to Read: