Are you overwhelmed by the choice of software for construction management? If so, you've come to the right place.
There are so many different options for construction management software and finding the best one for you is essential.
This article will look at some of the best software for construction management and will help you to work out which one will suit you and your businesses' needs.
Then to help your decision, we'll get into the benefits of using software for construction management as well as the important features to look for and consider. Let's go on to have a look at your options to see which software will be best for your individual needs!
We ranked and reviewed the 5 best software for construction management so that you can pick the best one for you.
Now let's get into the list.
Sage 100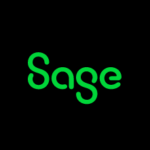 Best Overall
Sage 100 is one of the most popular construction management software available on the market, and one of the most affordable.
Read Review Below
JobProgress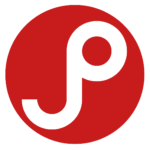 Best For Large Companies
Built by a group of contractors, JobProgress is a cloud-based software which is great for accessing from any location.
Read Review Below
Wrike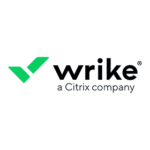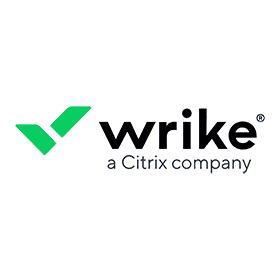 Best For Growing Companies
Wrike is a digital workplace that can unify different teams and applications used within your business.
Read Review Below
Contractors Software Group
Best For Small Companies
This construction software has been around since 1996, making it one of the first softwares available for construction management.
Read Review Below
Fieldwire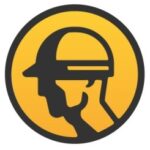 Best Free Option
There are not many construction management software's out there that are free to use, but this one is a great example!
Read Review Below
Disclaimer: This article contains affiliate links where I may receive a small commission at no cost to you if you decide to purchase a paid plan.
---
What is the Best Software For Construction Management?
Here are our top picks for the best software for construction management to use this year.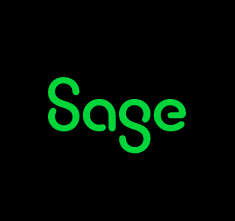 SAGE 100 Contractor
Ranked: Best Overall
Introduction to Sage 100 Contractor Software
Sage 100 Contractor is very popular for middle of the range sized companies. This system will help you with all your needs, from estimating, to managing projects and equipment, to payroll.
Sage is also great at providing more specific software, for plumbing and electrical work as well as construction.
Benefits
Sage 100 has many benefits, including:
Great for middling sized businesses who are looking for all the software they need in one place.
Very easy to use and get to grips with, improving communication and helping the business to run smoothly!
Creates accurate and useful estimates, helping the business to make plenty of money and save lots of time!
---
2. JobProgress [Best For Large Companies]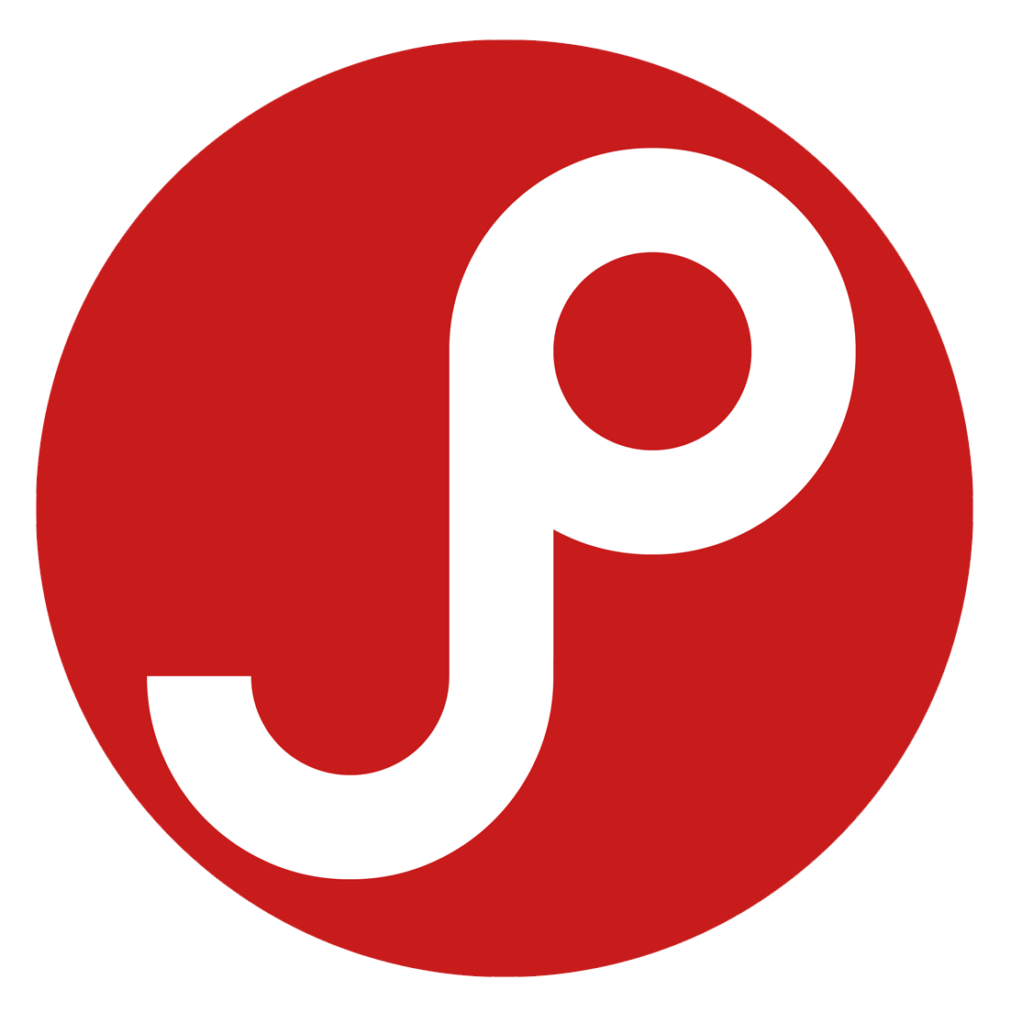 JobProgress
Ranked: Best For Large Companies
Introduction to JobProgress Software
JobProgress is a cloud-based software which is great for accessing from any location. It was built by a group of contractors and so had a complete understanding of construction management at its heart!
Benefits
This software has many benefits, including:
The ability to manage your business at any time and anywhere! You can check progress, monitor workers all in one place from any location.
It is easy to use, which, for me, is the most important factor. Ensuring everyone is confident in using the software means that you will be able to get the most out of it as possible! JobProgress has fantastic user reviews!
It has sales and marketing tools available for use.
It is secure.
Because this software is all in the cloud, it is compatible with any device. Users of this software love how streamlined it is!
---
3. Wrike [Best for Growing Companies]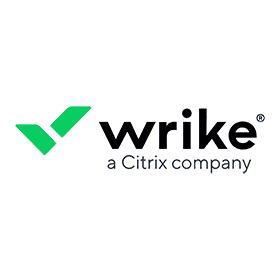 Wrike
Ranked: Best For Growing Companies
Introduction to Wrike Software
Wrike is a digital workplace that can unify different teams and applications used within your business. The software has everything you need in one place, allowing your business to optimize productivity, manage staff easier and allocate resources.
Benefits
The main benefits of Wrike are:
The real time Gantt chart. This is a chart that helps with project planning and shows the upcoming tasks all in one place. You are able to make your own Gantt chart depending on your schedule.
The workload view which means you can ensure that no one is overworked and that everyone has been assigned work.
The resource allocation tool means that resources are used as efficiently as possible, you can also check if the project is running on time and that there are enough resources onsite.
Tracking hours, this means that all employees will be paid accurately and are paid overtime.
Compatibility
Wrike is great for its compatibility with many different devices. It is web-based and is supported by iOS and Android, as well as desktops. It is useful for both small and large businesses.
---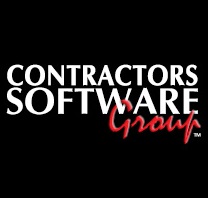 Contractors Software Group
Ranked: Best For Small Companies
Introduction to Contractors Software Group
This construction software has been around since 1996, making it one of the first softwares available for construction management. This software is more suitable for small businesses, where JobProgress is more effective for larger businesses.
Contractors Software Group is better for smaller businesses because it has the option to purchase the features that you need, rather than having to buy the whole package.
Benefits
Contractors Software Group has many advantages, including:
Web apps, such as a time card app, meaning payslips will be easy to work out.
Ability to access training on the software, as well as access to necessary forms and support.
The software provides excellent customer support if anything goes wrong which is a great reassurance to know!
Users of this software are generally very impressed and they specifically find it very useful in keeping track of their budgets.
---
5. Fieldwire [Best Free Option]
Fieldwire
Ranked: Best Free Option
Introduction to Fieldwire Software
There are not many construction management softwares that are free to use, but this one is a great example! While it might not give you everything that a paid software can, it is a great way to trial the switch to software.
You can also opt to start paying for the full version after you have tried it out, which will give you access to a few more features.
Benefits
Fieldwire is a great software. It has many benefits including:
Progress reports that are produced on demand in real time.
Ability to use the software on mobiles and desktops.
Great options to plan workload and jobs.
---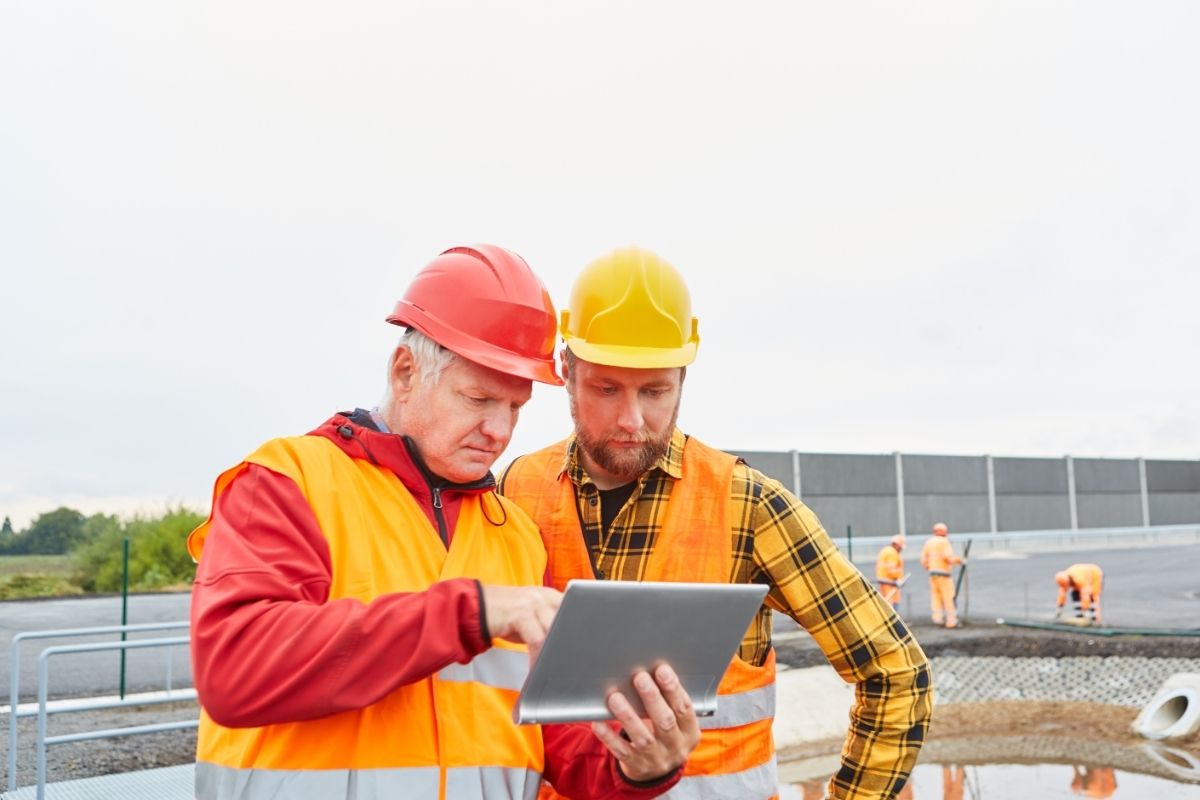 What Is Construction Software?
Construction software is a piece of software which helps to manage all the different aspects of the construction process. Whether you are looking to manage the planning of a job, or the execution of a project, or both, construction software will come in extremely handy!
Now, construction software is not yet a completely accepted part of the construction industry. Many companies will still use pen and paper.
However, as times are changing, if you continue to use this process, you may end up falling behind more technologically adept companies in terms of planning and efficiency.
Reasons You Need Construction Software Today
It is understandable that you might not feel like you have the time to implement an entirely new system to your business, but, if you don't, you may find yourself falling behind in the competitive market.
With the many benefits of construction management software, it would be a bad business decision to not invest time and money into this software. It will pay off in the long run!
Key Features Of Construction Management Software.
If you're looking for the best construction management software for you, you need to understand what features you need. There are many important factors to consider when you are choosing your software, some of which will be tailored specifically for your company. These include:
Cloud Based
Most modern construction management software now runs using the cloud. This gives many benefits to the users of the software. It means that all of the information for your company and employees can be found in the same space.
It is like transferring all of those ugly filing cabinets into one very neat room!
With systems run from the cloud, you can also enjoy software updates that occur automatically and will always happen overnights so as not to prevent your workers from being able to access it when they need to and coming in the way of their productivity.
As well as this, it gives the benefit of being available anywhere, anytime.
If you just want to check if you have the information for your next job jotted down correctly when you have a panic dream in the middle of the night about going to the wrong job – you can just check on your smartphone.
This is also useful due to the nature of the job, which often has members of the team jotted all over the place.
While this is still a work in progress for some software companies, you may want to look into the ability to use the software offline. This could be particularly useful to those who are working underground, or in remote areas with no internet connection.
Easy To Use
One of the obstacles in the way of construction management software is that many construction workers may feel that they are not technically trained enough to understand how to use the software.
This is why a system that is easy to use and simple is very important when you are choosing your software. Ensure the software is easy to use on smartphones too, as many of your employees may be checking the system on the go.
Flexible
While you will have to choose one software provider for your construction business, you can choose ones that allow you to make customizations to give you the best possible chance of achieving a software that enhances your business rather than coming in the way of it.
Each business has different requirements, and you will do well to find a software provider that takes this into account.
Involves Everyone
You must ensure that you have found a software that understands the construction industry and has information and platforms for everyone in the company from start to finish.
The designers and engineers, the fieldworkers and the business owners are all integral parts of the business and the software must be useful and usable to all!
The best construction management software will ensure that everyone on the team has the best tools to help them to best do their job!
Security
Security is a key factor in software companies. Each project that is put onto the system has a lot of data related to it which needs to be stored in a secure environment.
If you are storing HR information of your employees on the system, this is especially important. You should be able to have control over who sees what, ensuring no one can access information that they shouldn't see.
Benefits Of Using Software For Construction Management
Ease Of Management
Software for construction management will make the process of managing so much easier! It will help with assigning work, setting deadlines, ensuring you can control the equipment as well as helping to bring together owners and subcontractors on the platform.
This is all possible while sitting at a laptop rather than frantically searching for the paperwork that you filed away last month!
Managing The Budget
We all know that budget is one of the most important parts of construction work, and staying on top of it can be hard.
Having software where you can keep on top of the cost of the project as it progresses, as well as using the data from previous projects to predict the cost of the current one is so useful!
Saves Time
If you are the team leader or the manager of a project, chances are you don't get much time to have a cup of tea and sit down with your pen and paper approach!
Having a software for your construction management needs will save you so much time, even freeing up some time for you to have a rest! As well as this, it will save you money as the system will help you to manage your finances more effectively.
Communication
Construction management software will help you to communicate with your team and others for so many different reasons. It will allow team members to communicate with each other when they are coordinating a job.
It will also improve communication between the management teams and the field workers, who would often have very little communication. This is because there is a centralized system to communicate through.
Sharing Documents
Sometimes, it is very difficult to share documents, especially if you have them all in a filing cabinet in an office somewhere and most of the work your company does is out in the field.
The software can make this process much simpler and easier, while keeping it very safe and secure as it is being shared.
The visibility of the documents that are being shared can be controlled so they won't be seen by anyone who shouldn't have access to them. The accuracy of the documents will also be improved because they will be immediately available to everyone who needs them and the same copy will be seen by everyone.
Frequently Asked Questions (FAQ's)
How Does Construction Management Software Work?
Construction management software works by allowing your team to check various things on an app or a cloud-based service.
It allows you to communicate between the different teams in the company and allows you to check the various job sites without the need to travel. You can even upload videos and photos of progress!
What Technology Is Used In Construction Management?
There is a lot of different technology used in construction management and it is an area which is constantly developing and changing. The software providers explored above are only a few of many different ones who are impacting the industry.
The Building Information Modeling Software (BIM) is another use of technology in the industry which uses 3D mapping and AI to create an accurate image of the building or project that is going to be undertaken.
How Much Does The Construction Software Cost?
This varies depending on the company that you have opted for. When you are starting out, or if you are just looking to trial software, you can either get a free version, or take out a free trial to test the software to see if it is for you.
After this, or if you are a larger company, you can end up paying quite a lot of money for the software, however, this is always worth the cost in the long run as you save so much money and time when you have a system up and running.
Sometimes, you will be able to pay a monthly fee, whereas sometimes it will be an annual fee.
Why Do Construction Companies Use Software?
Software for construction companies saves time and money in the long run for the company.
It also improves communication between team members. It can help to understand and manage spending and budget, as well as distribution of tools.
It can also be used to keep a track of employees' hours and workload to ensure they are not working too much or too little. It is also used to check in on projects and see how they are progressing.
Overall, they improve efficiency within the company.
Final Thoughts
So, now you have plenty of information on the best software for construction management! You know all the best construction management software's depending on your specific needs. Make your decision now to transform your business!
---
Related Articles to Read: