Looking to gain an education in landscape design? Maybe your interested in taking an online landscape design course? Whether you want to build a successful landscape design business or just looking to gain some additional skills, seeking proper education is your first step.
While traditional schools are great places to gain essential professional skills, they aren't made for everyone. If you don't live nearby a good school or just want to learn on your own schedule, you should consider enrolling in an online course.
In this article we'll look at the best online landscape design courses available today, their benefits, and what you should consider before buying one.
With many online courses available, choosing one is easier said than done. Well, you don't need to fret, for we've done comprehensive research to list the best online programs available today.
In this guide, we'll show you which online landscape design courses have been recommended the most, and which you should consider.
We reviewed the 5 best landscape design courses online so that you can pick the best one for you.
Now let's get into the list.
Ashworth College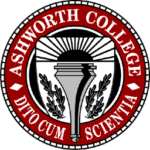 Pick 1
Read Review Below
Penn Foster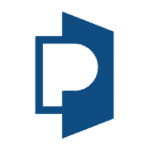 Pick 2
Read Review Below
QC Design School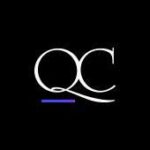 Pick 3
Read Review Below
UCLA Extension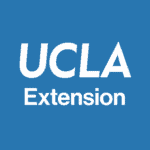 Pick 4
Read Review Below
Udemy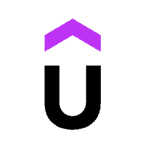 Pick 5
Read Review Below
Disclaimer: This article contains affiliate links where I may receive a small commission at no cost to you if you decide to purchase a paid plan.
---
What are the Best Landscape Design Courses Online?
Here is our top picks for the best landscape design courses available this year.
An affordable, detailed course in landscape design is available online from Ashworth College. During this course you will learn the basics of plant morphology, hardscape construction, master plan drawing, and so much more.
Instructors will work with you, allowing you to learn at your own pace. Once you've learned the fundamentals of landscape design, you will move on to more professional, hands-on techniques that will help you learn to be a professional landscape architect.
Course Materials
Course materials will be included with the cost of tuition. This includes the following:
Landscape designer textbook – The Essential Garden
Landscape designer textbook – Professional Landscapers Handbook
Landscape designer textbook – Plan Graphics for the Landscape Designer
Student portal for access to course lessons and support from instructors
Online labs and libraries through the Learning Resource Center
Online access to thousands of online research sources from ProQuest®
Access to other students, graduates, and faculty in an active online community
Be Job-Ready in as Little as 4 Months
While Ashworth College allows you to work at your own pace, it is possible to be ready to go to work as a landscape designer in as little as 4 months with their online landscape design courses.
This course was created to help you learn "from the ground up" at a very quick pace, if you so choose. Classes to teach you all about landscaping equipment, plans for planting, irrigation techniques, site evaluation, and more are available for you to learn as quickly or slowly as you'd like.
Ongoing Support in the Future
Once you have completed your courses at Ashworth College, you will not lose access to the online guidance and resources available to you as a student. They include an online tool kit with templates for cover letters, resumes, and more that will help you make a good impression with potential clients, customers, and employers in the future.
---
If self-paced learning is more your speed, Penn Foster offers a landscape design course that allows you to work as quickly, or slowly, as you choose. This course is not for those who are seeking to be fully-licensed in landscaping upon completion, but is aimed at those who are looking for an entry-level job in the landscape design business.
You can learn how to:
Find jobs through marketing
Brainstorm with engineers, clients, and building architects in order to understand how to plan a landscape design project
Inspect landscape sites and ensure that they are going according to plan
Prepare site plans for projects, as well as specifications and costs of a project
Analyze environmental reports on aspects of the job such as energy usage, drainage, and other land conditions
Choose the right materials needed for a job
Produce graphic representations of a proposed design plan
and more
Not only will you learn the basics, such as site planning, cost estimates, and specifications of planning a landscaping project, but you will also gain marketing skills that will help you gain clients. You can expect to get a career diploma in landscape design in as little as 6 months at Penn Foster.
---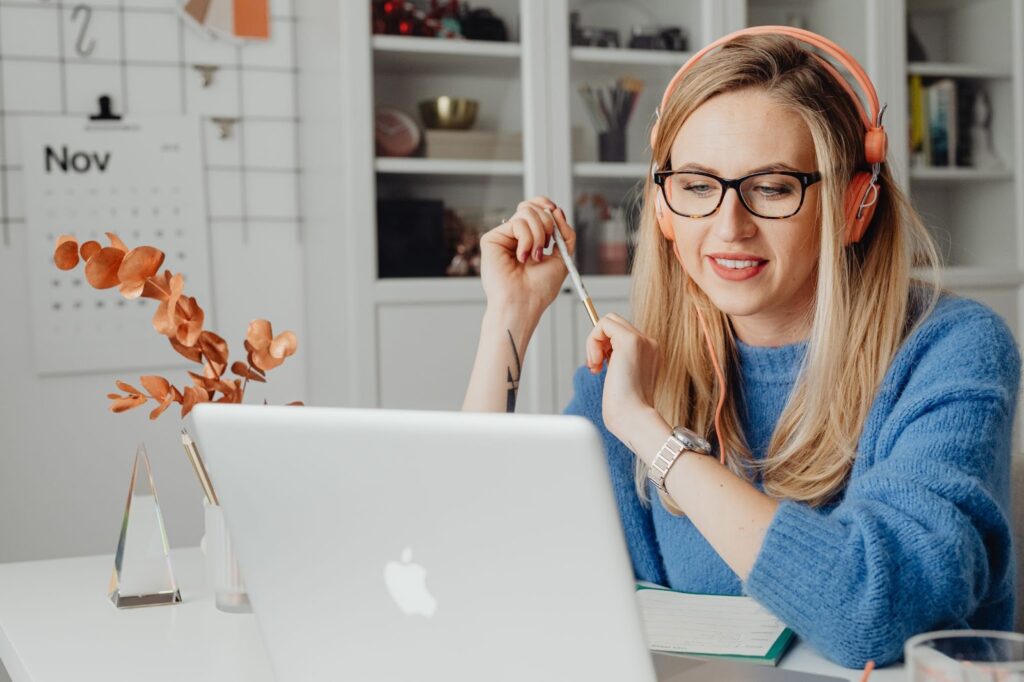 QC Design School allows online students to learn the basics of this skill without leaving their homes. When completed, you will have earned a professional Landscape Design Certificate which can help grow your business by encouraging potential clients to trust their projects to you. You can expect the following.
Hard copies of course materials – You can always access your text books, study materials, videos, and other resources online but QC also mails out physical copies once you are enrolled. This allows you to have a hard copy of your textbooks, etc. to study with.
Online Student Center – This is where you upload your assignments online once they have been completed. Your instructor or tutor will not only grade your assignment, but will offer advice and feedback that will help you learn faster.
Landscape Design Certificate – Once all of your assignments and classes have been completed, you will receive a Certification in Landscape Design. You can show this certificate to prospective clients and employers as evidence of your skills and knowledge in the field.
Lifetime access – All graduates have lifetime access to their completed course, and a 50% discount on enrollment into any future courses. This can be really helpful for anyone who plans to further their education past this certification.
Students who choose to take this course from QC Design School can expect to be completely certified in landscape design within just a few months. QC offers a money-back guarantee on their courses, and low, monthly payments are available for tuition.
---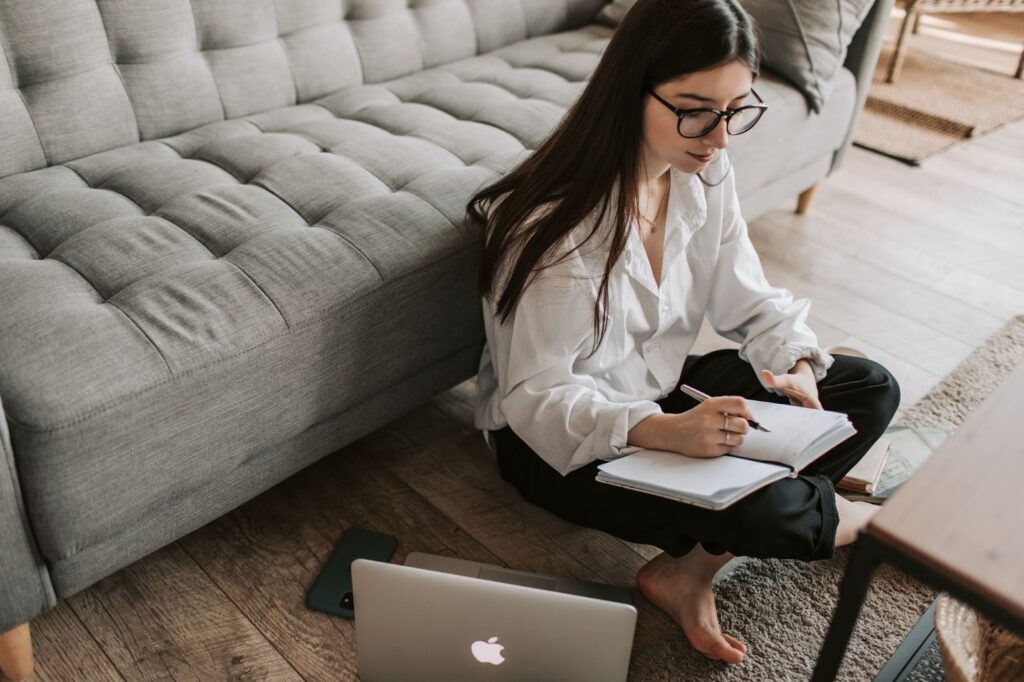 UCLA also offers an excellent online landscape architecture course that will help you to learn the landscaping design process at your own pace. Once you've completed this course, you will be skilled enough to create urban landscapes, nature parks, nature trails, theme parks, and more as a licensed landscape architect.
You can expect to learn the following:
Using models and drawings
Using both nature and science to build your landscaping sites
Managing a business and professional ethics
Analyzing problems with art and real world techniques
Gardening and landscaping history
Unlike the Ashworth College course, UCLA's online landscape design course not only teaches you the basics of handling landscape design projects, but upon completion of this course at UCLA, you will be fully licensed in the art of Landscape Design.
Since it is a complete course in landscape architecture, which ends with the student being fully licensed, more classes are required for this course than the Ashworth one. This, in turn, means more tuition costs. It takes about three years to finish, and there are a total of 111 quarter units needed for completion, at a cost of about $243 per credit hour.
Some of the benefits of this course include the following:
Night classes or weekend classes
Federal financing
Instructors who also work in landscaping design
Projects that are based in real-world aspects
These classes are live online, with instructors and other students interacting in real time, unlike those which allow you to learn at your own pace. You will need a bachelor's degree to apply for this class at UCLA.
---
This landscaping or gardening course from Udemy is for intermediate or beginner level students who wish to learn about landscape architecture and design. It is a very inexpensive course at just $20, and has a course rating of 4.5 stars out of 5.
If you choose to take this course, you can expect the following:
74 lectures that will help to teach you the entire process of designing and building a conceptual landscape site.
Around seven hours of instruction from your instructor.
Lifetime access to that instructor, who will guide you in reviewing contracts, critiquing plans, and other advice.
Lifetime access to all of your course resources.
Money-back guarantee that is good for 30 days.
Course completion certificate.
You can expect to learn how to prepare a conceptual garden or landscape which can be used to prepare a landscape site or to show a potential client what your ideas would be for their project. You can also learn how to use various approaches to design that will help make them more interesting to those potential customers.
Learning to do a simple survey of a landscape site and how to plot it on paper is also part of this course learning, as well as learning to use bid sheets and draw up contracts. The instructor will also teach you how to color your plan once it has been designed, to make it more presentable for display.
Only basic math skills are required for this landscape design course. Businesses worldwide offer this course to their employees, including Eventbrite, NetApp, box, Volkswagen, and Nasdaq.
This course is designed for students all over the world, and therefore does not teach about specific climates for growing certain plants. Learning about individual plants will require further study. A lecture is also offered to teach students who are used to working in the metric scale.
---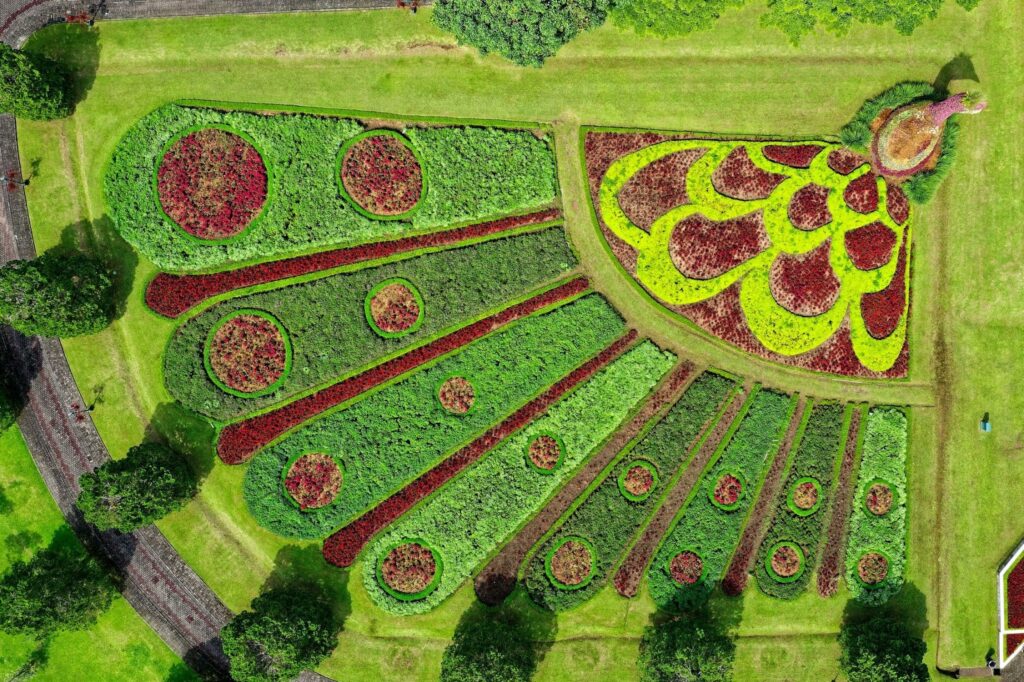 What is Landscape Design?
Many people think that landscaping is just cutting the grass and trimming the hedges. Others believe that it is a bit more complicated and involves knowing about various plants, such as what climates, soil, etc. is best for growing certain varieties. While both of these are true, landscape design is so much more.
1. Landscape Design is Art
Wikipedia describes landscape design as an independent profession, as well as a tradition of artistry and design that uses both culture and the great outdoors. It combines garden design and landscape architecture in order to build a skill for creating art from nature.
In order to create these works of art, you will need to know facts such as how tall each plant will grow, what colors the blooms of your flowering plants will be – and when they will bloom, which plants can be shaped, and so much more. This knowledge will help to create vibrant, living displays that will flow with the scenery around it.
2. Landscape Design is Gardening and Horticulture
While it does consist of much more, it's true that gardening is a huge part of landscape design. Understanding plants and what each one needs to thrive will allow the landscape designer to create a beautiful, living work of art that won't die off in a few weeks after the job is done.
Without this knowledge, you might end up planting in the wrong soil, or using plants for a project that are completely wrong for the climate where the landscape site is located. Even worse, you could use plants that are poisonous in a place where pets and children will play.
3. Landscape Design is Business
Although it is likely the least attractive aspect of a landscape design operation, understanding how to run a small business is necessary for those who wish to have a successful landscape design company.
Understanding business related functions such as inventory, payroll, bookkeeping, human resource management, tax preparation, and more will be vital to keeping a landscape design operation afloat.
Where is the best Place to Learn More?
The best way for you to gain an education in landscape design may be to take an online landscape design course. These classes teach you how to plan and execute landscape design projects, landscape architecture, master plan drawing, plant selection, and so many other skills that will help make your landscape design business a success.
Final Thoughts
It is important to note that while some of these courses are simply a three or four month course to teach you the basics, others are much longer and more complete.
The courses discussed in the list covered above should be a good start for everyone, but you still need to do your own research to know which one fits you best.
Hopefully this has been a useful article to help you in your search for the best landscape design courses available online!
---
Related Articles to Read: