Did you know that the interior design industry is worth about $105 billion worldwide…or that an interior designer can earn as much as 40 to 80 thousand dollars a year?
Knowing this information makes taking an online interior design course an excellent choice.
Interior design is about much more than knowing which pictures would look good in the den or what color rug matches someone's kitchen.
Taking an online interior design course is a great way for beginners to take that first step in becoming interior designers, or for intermediate students to continue learning.
Therefore in this article we'll look at the best interior design courses available today.
With many online courses out there, choosing one is easier said than done. Well, you don't need to fret, for we've done the comprehensive research.
In this guide, we'll show you which interior design courses have been recommended the most, and which you should consider.
We reviewed the 5 best interior design courses online so that you can pick the best one for you.
Now let's get into the list.
Udemy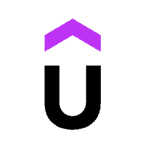 Pick 1
Read Review Below
Skillshare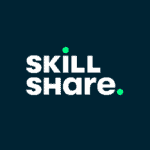 Pick 2
Read Review Below
Interior Design Institute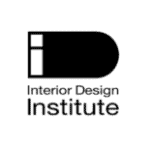 Pick 3
Read Review Below
New York Institute of Art and Design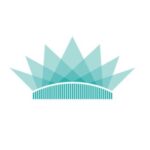 Pick 4
Read Review Below
New York School of Interior Design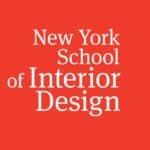 Pick 5
Read Review Below
Disclaimer: This article contains affiliate links where I may receive a small commission at no cost to you if you decide to purchase a paid plan.
---
What are the Best Interior Design Courses Online?
Here is our top picks for the best interior design courses available online this year.
The requirements for this class are quite simple; you should have a pencil or pen and paper and come ready to engage in a fun class on interior design styles. This isn't a degree program, of course, but is simply an online interior decorating course that will help you sift through the overwhelming array of design style choices on the market today.
According to the course overview, this online interior design course will help teach you the defining characteristics of eighteen of the design styles that are most popular today. This will give you the knowledge needed to create these styles or mix them to produce your very own style. The styles are as follows.
Formal Interior Design Styles
Traditional Interior Design Style
Modern French Interior Design Style
English Country Interior Design Style
Mediterranean Interior Design Style
Casual Interior Design Styles
Coastal Chic Interior Design Style
Scandinavian Interior Design Style
Tuscan Interior Design Style
French Country Interior Design Style
Bohemian Interior Design Style, Parts 1 & 2
Western Interior Design Style
Farmhouse Interior Design Style
21st Century Interior Design Styles
Contemporary Interior Design Style
Urban Modern Interior Design Style
Transitional Interior Design Style
Retro-Inspired Interior Design Styles
Zen Interior Design Style
Mid-Century Modern Interior Design Style
Art Deco Interior Design Style
Industrial Interior Design Style
Along with learning about these interior design styles, students will also learn – how to select the materials needed to create them, how to choose the patterns that are most common for each, how to discover their own interior design personality, knowledge of which furniture characteristics match with each style, color schemes, window and floor coverings, and mixing styles.
The course costs about $110 and comes with full, lifetime access and a 30 day money back guarantee. You can learn at your own pace, and in some cases, pay as you go. Once you have finished, you will gain an online interior design certification.
Havenly design program manager Lauren Cox is the instructor for this online interior design course. In this interior decoration and design class those who wish to be interior designers will get the chance to plan a layout for both a coastal home and a modern farmhouse. Students learn things such as:
How to work with colors, fabrics, and textures
Space planning and how to take mundane spaces and transform them on a budget
Creating a design that is unique to your own personality
The 4 principles of interior design; scale, repetition, colors, and balance
Skillshare itself is a great place to learn from because you also gain access to the community of students as well as free access to over 24,000 courses on the Skillshare platform for up to 2 months. You can learn at your own pace at Skillshare, and take your online interior design classes anywhere at any time that is convenient for you.
Another of our picks for interior design courses online is the Interior Design Course at the Interior Design Institute. While this course costs a bit more at $999, it is also a diploma course and offers flexible options for payment and a money back guarantee for 7 days. You can learn at your own pace with these design courses online.
There is no fixed beginning date for these classes, you can start immediately, or choose to begin any day of the year. Support is available 24/7, and you will have a personal tutor, online workshops, and a free website portfolio where you can display your work.
This online interior design class consists of 12 modules that are about 90 pages each, with 12 different assignments. For most students, it takes about 24 weeks to finish, but you are free to study for up to 12 months in this class and can purchase an extension if it is needed.
Students who choose to take this course to be interior designers will learn how to upload and demonstrate knowledge such as space planning, lighting and floor plans, fabrics, furnishings, upholstery, window treatments, accessories. They will also need to be able to explore design styles, color schemes, newspaper ads, bids, and more.
Your tutor or instructor is not simply a face on a video, but will be accessible as a close mentor for you to ask questions, bounce ideas off of, and look to for advice. Not only will they grade your work, but will be available via messaging. You can also connect with other prospective interior designers through a Facebook group that was created for that very purpose.
The New York Institute of Art and Design helps to hone your interior design skills and turn them into a rewarding career. By learning about design history and trends, lighting and color theory, furniture fabrics and styles, and much more, you will begin preparing for a career in interior decoration and design.
This is a beginning class which has over 13 hours of HD video teaching from professionals who understand the world of interior design. Through these videos you will learn things such as how to work with clients, how to bid for jobs, scheduling and pricing an interior design project, and more.
Students who complete this course can apply for a Residential Interior Design Qualification Certification. This will help you to stand out from your peers when negotiating with potential clients and prospective employers. You can include this certification in any resume as a testament to your knowledge, skills, and dedication in the field.
Aside from your certification, you can also expect to get the following from this course:
24/7 access to the interior design resources available from professional interior designers
One-on-one feedback from your instructor or a professional interior designer, who is there to give advice and help you advance
Phone and email access to an entire team of advisors
Access to a student forum where you can brainstorm with other students
14 day money back guarantee
There are 12 design-related courses available through the New York Institute of Art and Design. These include a course in Graphic Design, an AutoCAD course, an Event Planning Course, a Home Staging Course, and Personal Style Course, a Jewelry Design Course, and a Floral Design Course. If you choose to enroll in two courses simultaneously, then you will be given 25% off of the price of the courses chosen.
The New York School of Interior Design offers its students two types of online learning experiences; individual, self-paced classes and real-time, synchronous classes so they can work towards being a certified interior designer, or a degree student. There are both credit classes which go towards a degree, and non-credit classes which work toward certification.
The self-paced, non-credit interior design courses allow students to sign in and work whenever they want while watching pre-recorded videos of lectures. Work is turned in weekly, and a weekly sign-in is required. Real time, accredited online design courses are conducted while students and the instructor are all signed in together via video conference.
Basic Design Certification, Associate in Applied Science in Interior Design, and individual classes are all self-paced. The MPS in Lighting Design and the MPS in Sustainable Interior Environments and such real-time design courses require students to log in at the same time as the rest of the class. Some of the design courses offered are:
Basic Interior Design Certificate Program – Introduces students to the interior design field by offering classes that are self-paced. Textiles, colors, drafting, and many other classes are included here. There is no portfolio required and any credits that you earn online can be transferred towards any degree programs that you enter in the future.
Associate in Applied Science in Interior Design – This interior design course is offered both online and on site. The core studies focus on commercial and residential design studio, graphic communications, technology, and history of the decorative arts and architecture.
Master of Professional Studies in Sustainable Interior Environments – This class gives students practical knowledge of marketable skills in sustainable environments in the industry today. You can opt to take these classes in the evenings or on the weekends, full or part time, onsite or live online.
Master of Professional Studies in Lighting Design – This is a post-professional, one year degree that gives the student rigorous training in the science and art of architectural lighting design. Students can choose evening or weekend classes, full or part time, on site or live.
---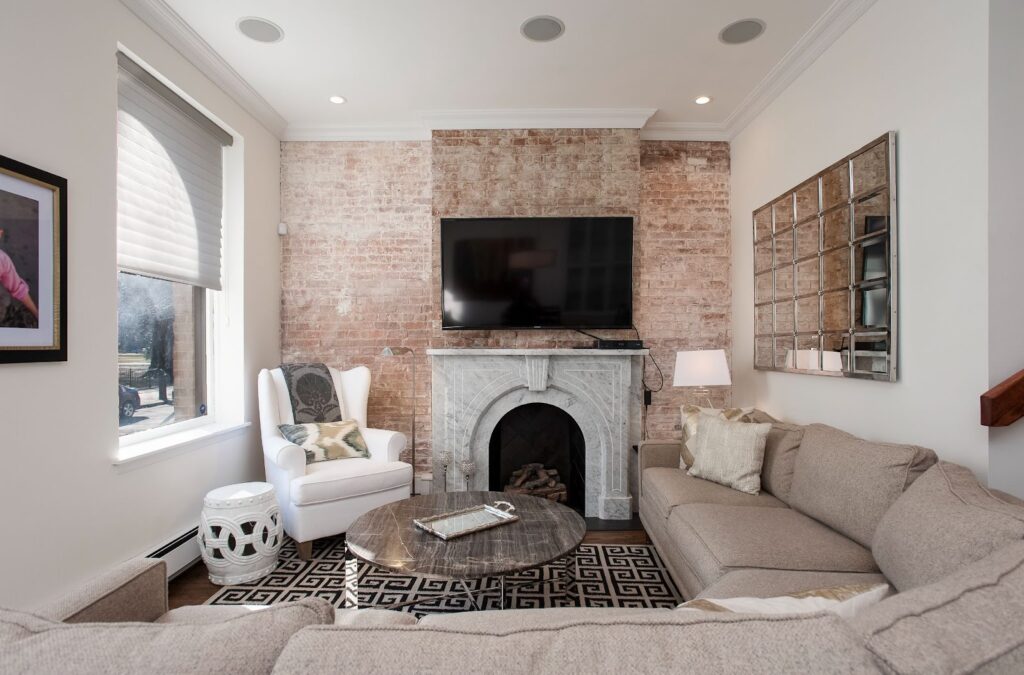 What is Interior Design?
If you just happen to be one of those artistic types, you may be asking, "What is interior design, and is it something that I would be interested in doing as a career?" Well, let's take a look at what interior design is and what an interior designer actually does.
Many people think that interior design is the same thing as interior decorating. While it is true that a great deal of interior decorating goes into the work of an interior designer, there is a lot more to it than simply choosing the right sofa pillow to match the drapes.
Interior designers need working understanding of skills such as:
Working with architects, contractors, craftsmen, home owners, business owners, contractors, and others in an effort to plan the best design for a space.
Understanding materials, textiles, fabrics, colors, textures, and more in order to create a sustainable area that is pleasing to those who must live in, work in, and/or visit it.
Knowing building codes, health issues, safety issues, and structural issues that may affect how a space is designed and decorated.
How to use Computer Aided Design, or CAD, software applications for 2D and 3D designs, as well as Building Information Modeling, or BIM.
Furniture placement, lighting, architecture, and other disciplines that help to determine how a space will be arranged.
Wood finishes and paints
Windows, natural light, and ventilation
Plumbing fixtures
Creating or removing walls that are not load-bearing
There are also interior design specialists whose main task is knowing how to create healthy spaces that are also environmentally responsible for hospitality buildings, retail buildings, and commercial spaces.
Of course, that's just a small bit of what an interior design specialist needs to understand in order to do a brilliant job on designing the spaces where we all love to live and work.
Final Thoughts
It is important to note that some of these online interior design courses are simply certification courses, while others are fully accredited courses in which students are working towards a degree in their field.
Each offers its own benefits and has its own drawbacks, depending on the needs of each individual student. Be sure to ask about money back guarantees, time required for each class, and other information that may be important to you before signing up.
The courses discussed in the list be just covered should be a good start for everyone, but you still need to do your own research to know which one fits you best.
Hopefully this has been a useful article to help you in your search for the best interior design courses available online!
---
Related Articles to Read: