While plumbing schools are great places to gain essential professional skills, they aren't made for everyone. Especially if you don't live nearby a good school or want to learn on your own schedule, you should consider enrolling in an online plumbing course.
In this article we'll look at the best online plumbing courses available today as well as what online plumbing courses are, their benefits, and what you should consider before buying one.
With many online courses, choosing one is easier said than done. Well, you don't need to fret, for we've done comprehensive research to list the best online programs available today.
In this guide, we'll show you which online plumbing courses have been recommended the most, and which you should consider.
We reviewed the 5 best plumbing courses online so that you can pick the best one for you.
Now let's get into the list.
Ashworth College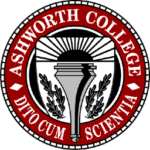 Pick 1
Read Review Below
Penn Foster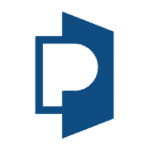 Pick 2
Read Review Below
Udemy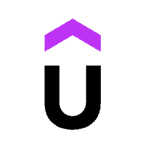 Pick 3
Read Review Below
California State University Chico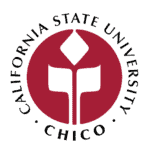 Pick 4
Read Review Below
Plumbers Training Institute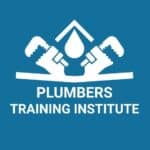 Pick 5
Read Review Below
Disclaimer: This article contains affiliate links where I may receive a small commission at no cost to you if you decide to purchase a paid plan.
---
What are the Best Plumbing Courses Online?
Here is our top picks for the best online plumbing courses available this year.
The Ashworth College Plumbing program is designed to help the participants get all the practical and job-ready skills required to start and advance their plumbing careers. Furthermore, it also comes with a diploma that will help you to stand out from your competitors when getting jobs or doing business.
Curriculum
The curriculum is very comprehensive; it starts with an orientation, gradually introduces the technologies and system, and finishes with more advanced plumbing and business classes.
The curriculum is broadly divided into four sections, including:
Plumbing Orientation
Plumbing Technology
Plumbing System Design and Installation
Specialty System, Remodeling, and Career Development
Costs
The total cost is $999 for monthly installations. On the other hand, you can get around with $799 if you pay all the money at once. A five-day money-back guarantee accompanies it.
Length
It can take you between four months and a year to finish all the lessons.
Features
A Complete Textbook (Modern Plumbing)
Student portal with dashboard
Course developed by working professionals
Ashworth College Central Network, which students can access even after the completion of the course
Proquest digital access to help make it easier for you to research
---
Accredited by DEAC, IACET, and MSA-CESS, Penn Foster is a prestigious career school in its own rights, which has helped about 1,40,000 students build real-life skills in sectors including business, finance, technology, etc. And their online plumbing course also happens to be one of the best of its kind.
Curriculum
The curriculum is vast enough for you to learn all the fundamental plumbing skills and enroll in any entry-level plumbing jobs. The sections include:
Introduction and Fundaments of Plumbing
Construction and Building Trades
Modern Plumbing
Finish Plumbing
Mathematics for Plumbers
Reading Prints and International Plumbing Code
Length
The course is self-paced, and you should be able to complete it within nine months. You can also fast-track it in 5 months.
Costs
The total cost of the program is $1089. However, a monthly auto-pay plan is also available, allowing you to get a $90 discount.
On the other hand, you can pay fully in advance and finish the course for as little as $799.
Features
Interactive study guides and videos and animations to familiarize you well with real-world situations
Online quizzes
Complete flexibility as to how long you take to complete the course
Online student community
Student Portal Help center
---
Udemy is a platform where individual creators can make their own courses and share them online. The website is a goldmine for many courses which can help you build your skills further as a plumber.
However, do remember that Udemy doesn't provide any diplomas or accreditation. It's more a place to find resources as 'extra classes' to complement your main course.
Curriculum
There are courses available on many topics, including:
Plumbing Systems Design
Toilet Plumbing
Residential Plumbing System
Plumbing pipes fittings
Schematics and Plumbing Engineering Drawing
Costs
Most of the courses are well below $50. Some are even free.
Length
The courses are designed for specific topics and shouldn't take more than a day or two to complete.
Features
Affordable prices
Courses from many creators with different ways of explaining
Many options to choose from when it comes to the course provider
Courses in many languages
Pre-recorded videos which you can access anytime after purchase
---
Another big name in the world of professional and continuing education, California State University Chico, offers a foundation of plumbing program. The course is created to give learners an essential skill set to start as apprentices.
This course is more personalized than the others, where you will be directly instructed by a professional plumber with more than 25 years of experience.
Curriculum
With this course, you'll get all the basic knowledge you require to become a residential plumber. The topics range from:
Plumbing History, Codes, and Principles
Plumbing Tools
Basic Mathematics and Geometry
Basic Engineering, including building plans, sketches and drawings, and rules
Plumbing Fixtures, Faucets, valves, heaters, and related devices
Water supply and sources, waste disposal
Customer Services etc.
Costs
You'll need to pay a flat fee of $2,245 to enroll in the course.
Length
Once you start, you get up to a year to complete the program. You may need to pay an extension fee if you want to take longer to finish it.
Features
The course structure places special emphasis on not only plumbing skills but also the skills you'll need to face customers and reason with them
One-to-one training with a professional plumber
Start the course at any time you want
Provided by a leading university
---
Plumbers Training Institute has accreditations in 13 different states and is a member of many builders associations, including the International Code Council, all of which are a testimony to the type of education they give. In fact, the organization claims that its plumbing course can help you get a plumbing license within one year, which is not far-stretched, given its curriculum and history.
Do note that more than the fundamentals, the courses from PTI help you pass the plumbing exam in your state.
Curriculum
There are several curriculums, all of which have been arranged depending on the state and the type of plumbing exam you're preparing for. Some examples include courses for Journeymen, UPC standard, and even Master.
There are also individual courses for specific topics like on Udemy.
Costs
Prices also vary. It can start at about $20 and go up to around $1,000.
Length
Course length depends on what you want to learn. Typically, they can last between several hours and a year.
Features
Specialized curriculum depending on the state and the type of exam you want to prepare for.
Books available as per your study discipline
Individual prep courses
Every course offered by licensed professionals with real-world experience
Mobile friendly platform
24/7 customer support available
---
What are Online Plumbing Courses?
Online plumbing courses, as their name suggests, are simply plumbing courses offered through the internet. They can be live, pre-recorded, or both and are designed for people who want to start as a plumber or build their skills.
Most online plumbing courses are accompanied by a certificate of completion, which can help verify the learner's expertise and knowledge in the sector.
Why Take a Plumbing Course Online?
These days, online plumbing courses are becoming very popular for good reasons. We discuss some of them:
1. Convenience of Study
First things first, web-based classes are very easy to take part in. All you need is a laptop or even a phone, and you can attend class from your own room. Forget about the hassle and loss of energy or money that comes from having to commute daily to physical classes.
2. Opportunity to Learn From Proven Experts
As said before, not everyone lives close to a good plumbing school. In addition, not everyone can find a mentor to help them get started with the pipes and the connections. However, when you take online classes, you can learn directly from experts rated very highly in the industry regardless of your location.
3. Saving Time For Working Professionals
If you already have a job, going to a physical institution daily can waste a lot of your time. However, with an online course, you can change your career trajectory while still being able to support yourself and your family financially. Not to mention the exhaustion you'll save yourself from when having to move from work to school and home.
4. Learning at Your Own Pace
Everyone learns at their own pace. Furthermore, some concepts can be harder to grasp than others, due to which you'll need to spend more time on those.
Physical classes have a strict timeframe, and the trainers can sometimes rush concepts to stay on schedule. Furthermore, once the classes are over, you can only retain what you remember, or from the notes you took during the class.
However, online courses come with not only textbooks and live classes, but they also allow you to record the class. You can fast-forward things you already know and learn difficult topics without the fear of slowing down the class.
5. Community Support
Online plumbing courses can have students from around the world with whom you can discuss lessons via chat and direct video interactions.
Especially when you have problems or confusion, you can easily get instant feedback from your classmates and teachers. Furthermore, you can build a network that can benefit your career moving forward.
6. Certificate and Licensing
You must be a licensed plumber to undertake related activities in the USA. And while the requirements for the permit vary between states, in most places, you'll need to pass a plumbing exam.
Well, an online course can help you prepare for your plumbing exam. Furthermore, you can get a certificate of completion, which can further build your authority and make people more confident in hiring you.
7. Wide Scope of Study
Finally, you get a range of options to choose from when it comes to the plumbing discipline and the subjects you want to take.
You'll also learn more about business and trade from actual professors, which can be invaluable for you while moving forth in your career as an entrepreneur.
Things to Look for in a Plumbing Course
Now that you know the benefits of online courses, we look at the things you should consider before buying an online plumbing program:
1. Length
Most plumbing courses are about one to two years, which is the ideal time required by a person to start from the basics and get a good deal of knowledge on plumbing. You will find shorter courses, but they generally cover limited topics.
2. Accreditation
An accreditation helps prove that a higher education institution meets acceptable quality standards.
The IACET (International Accreditors for Continuing Education and Training) and the DEAC (Distance Education Accrediting Commission) are the most popular accreditations for online plumbing institutions. However, the accreditors can vary between states.
You should only buy courses from accredited schools to be assured of the quality.
3. Fees And Facilities
When it comes to fees, it's not about how much you pay but also about what you get. Some courses may only offer you live classes, while others can come with video notes, apps, and even workshops and textbooks. Furthermore, the level of the professors and trainers can also affect the costs.
All in all, you should be careful not to overpay but also ensure you're not trading quality for a dirt-cheap price.
4. Course Structure
The course should cover everything you'll require to start and succeed as a plumber. There should be enough lessons on plumbing fixtures, building technology, maintenance, plumbing codes, engineering, etc., and they should be structured based on their difficulty and interrelationships.
One way to ensure the comprehensiveness of a course is by comparing it with similar courses in the market. But make sure you'll actually need the things that will be taught.
Final Thoughts
While plumbing is a lucrative career, becoming a plumber isn't as easy as it sounds. There's a lot to learn from design, engineering, math, and business therefore you should be wary about where you get your knowledge.
The courses discussed in the list covered above should be a good start for everyone, but you still need to do your own research to know which one fits you best.
Hopefully this has been a useful article to help you in your search for the best plumbing courses available online!
---
Related Articles to Read: